University of Baltimore
1420 N Charles St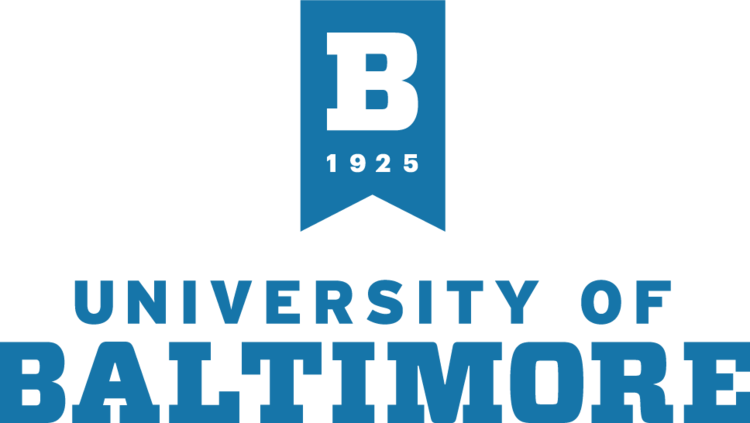 Website: http://www.ubalt.edu/
University of Baltimore
The University of Baltimore is committed to creating a welcoming and inclusive community where all students, faculty and staff feel valued and supported and are able to engage in dialogue through conscious questioning and active listening.
Located in the heart of its vibrant namesake city, UB embodies the multiculturalism that is critical to its role as an urban anchor institution. The University's commitment to diversity extends to its academic and co-curricular programming, enrollment policies, retention initiatives, hiring processes and purchasing decisions.
The University of Baltimore is located at:
1420 N. Charles St., Baltimore, MD 21201-5779
Transportation options available:
PENN STATION adjacent to the UB campus.Trains between Washington, D.C., and New York City departs and arrives every hour on most days.
LIGHT RAIL - connects UB to downtown, to suburbs both north and south and to BWI Airport.
MARC is a commuter train serving suburbs north and south of the city.
MTA BUSES - connect most of the Baltimore region.
MTA Metro Subway runs southbound to Lexington Market, downtown and Johns Hopkins Hospital.
BOLT BUS
MTVERNONFLATS APARTMENTS LOCATED WITHIN A SHORT DISTANCE OF UB CAMPUS AND TRANSPORTATION STOPS:
| | |
| --- | --- |
| Address | Distance, mi |
| 1406 Park Avenue | 0.4 |
| 1 East Chase Street | 0.3 |
| 853 Park Avenue | 0.4 |
| 715 Park Avenue | 0.6 |
| 713 Saint Paul Street | 0.6 |
Security options
1) UB campus have their own security - University of Baltimore Police Department
2) All addresses nearby UB are part of Downtown Safety Coalition, a cohort of police and private security providers in the area, at all levels of government; close coordination with the Baltimore Police Department on deployments, crime reporting, and monitoring safety cameras; hiring private security to supplement police patrols.
3) All MTVF apartments are all located inside small, historic buildings that feature secure access.
Addresses Cleanliness
We are using not only disposable gloves, but also masks, shoe covers and CDC approved cleaning products products that are discarded after each cleaning. After each cleaning, we wash all our mops and microfiber cleaning cloths to the manufacturer's recommended sanitizing temperature. We only use EPA-registered disinfectants, and disinfect all surfaces especially the touched surfaces (light switches, door knobs, sink faucets, handrails, etc) and floor for fighting COVID and other viruses.
Pest Control
All buildings are preventively treated for pests on a regular basis by the most effective and eco-friendly pest control services that are sure to guard against termites, carpenter ants, bed bugs, or any other pests you may encounter in Mount Vernon, MD